AEON INTRODUCES REAL BEAUTY AS THE STAMP OF APPROVAL FOR NEW AND UPCOMING BRANDS

AEON's REAL BEAUTY promotes Malaysian beauty brands, premiering in the Merdeka month
Kuala Lumpur, 22 August 2022 – In conjunction with the national independence month, AEON supports and elevates homegrown Malaysian brands by providing them direct opportunities to engage with the customers and beauty experts in pursuit of the validation of REAL BEAUTY, a prestigious stamp of approval.
Featuring eight (8) beauty brands and its founders: Alluskin founded by Dr Nurul A'in Sa'ari, Alnefre by Rana Cosmetics founded by Rana, Claire Organics founded by Louise Chu, Null Factory | Hillton founded by Roger Beh, IL Fragrance founded by Tang Han Tiong, Reneuf founded by Nicholas Hys, Sugarbelle founded by Sheila Samsudin and Zagara founded by Jasmel Singh. The search is hosted by prominent entrepreneur-celebrity, Nana Mahazan, who founded Nana Mahazan Beauty and joining her to support the participating brands as beauty and business coaches are Sunshine Kelly, a renowned beauty Blogger and influencer, as well as Nana Ghazali, Entrepreneur and Co-Founder/Editor of BeautyDesk.my.
Low Ngai Yuen, Chief Merchandise and Marketing Officer of AEON Malaysia is all excited about REAL BEAUTY, "In the last few years, the trend has been about the sprout of indie beauty brands developed out of passion, love and need. Many are of respectable and even high quality using natural and organic ingredients. While these brands are garnering strong followings, a platform like AEON can be just what they need for the next step towards growth and expansion of the brands. From being an experiential platform that connects and engages the customers and the professionals, all the way to distribution and marketing strategies, REAL BEAUTY has a role to play and a gap to fill. REAL BEAUTY champions really good products to be discovered by as many as possible because of the brands' authenticity and genuinity."
All eight participating brands will be given ten (10) intensive outreach challenges in order to take their brands to the next level. "We definitely hope that through REAL BEAUTY, serious brands are given the chance to build a new track record to realize their brands' maximum potential. Additionally, REAL BEAUTY will also be the answer to support brands with possible investment and financial support," continues Low Ngai Yuen.
By October 2022, at least one of the brands will be receiving the right to use the REAL-BEAUTY-with-AEON stamp to validate their products plus a 2 years contract selling at AEON's many stores and malls across the country.
Watch out for REAL BEAUTY on https://www.youtube.com/aeonretailmalaysia/.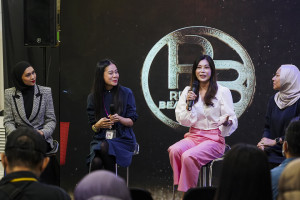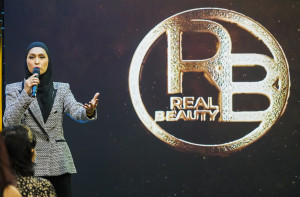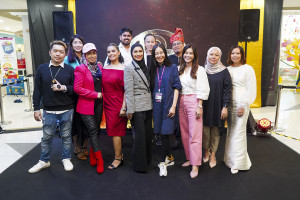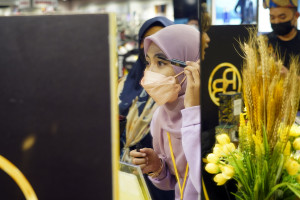 Share This Story