AEON BiG COLLABORATES WITH FGV AND BERNAS TO MARKET 10,000 HIGH QUALITY LADANG'57 NATIVE CHICKEN

Kuala Lumpur, 10 August 2022 – AEON BiG (M) SDN. BHD (AEON BiG) collaborates with FGV Holdings Bhd. (FGV) to market native chicken (ayam kampung) products to customers nationwide. This collaboration is one of AEON BiG's steps to continue helping consumers get basic necessities more easily.
This understanding was sealed in the launch of FGV ALMA – Bernas native chicken food and Ladang'57 native chicken marketing at AEON BiG which took place at MAHA Expo, located at MAEPS Serdang recently.
In this collaboration, AEON BiG will be a large hypermarket that will supply Ladang'57 high-quality native chicken to its customers.
This native chicken will be supplied by FGV through its collaboration with Padiberas Nasional Bhd (BERNAS) which will produce a new formulation of native chicken food made from by-products from rice and rice processing. FGV will buy back the Ladang'57 chickens from the farmers and then market them in AEON BiG supermarkets nationwide.
According to Sheikh Farouk Sheikh Mohamed, Managing Director of AEON BiG (M) SDN. BHD, "AEON BiG is very grateful to be able to work with various parties to make this programme a success. This collaboration can open up opportunities for local farmers in particular to boost the country's economy. This collaboration is also very much in line with AEON BiG's goal to continue helping local farmers market their products,"
"This programme also provides an opportunity for AEON BiG to provide fresh native chicken as an alternative to regular chicken supply. The products under the Ladang'57 brand are also high-quality products,"
"This collaboration is also very much in line with AEON BiG's goal to continue helping local farmers market their products. Through this network, AEON BiG can ensure that basic necessities such as chicken can continue to be supplied to consumers," he continued.
The launch was graced by Dato' Seri Mustapa Mohamed, Minister in the Prime Minister's Department (Economy). Also present were Datuk Mohd Nazrul Izam Mansur, Group Chief Executive Officer, FGV; Mr. Abdul Razak Aya, Head of Integrated Agriculture, FGV; and Datuk Haris Fadzilah Hassan, Group Managing Director, Padiberas Nasional Bhd (BERNAS).
A total of 1,000 native chickens will be supplied every week before increasing to 10,000 by the end of this year.
All these native chickens are raised by participants in the Projek Pembangunan Peneroka (PPP) under Federal Land Development Authority (FELDA) and the Program Pembasmian Kemiskinan Tegar Keluarga Malaysia (BMTKM) under contract farming management.
AEON BiG always strive to ease the burden on consumers through collaboration with various parties.
Among them, the company has joined hands with KPDNHEP in implementing Program Jualan Keluarga Malaysia, a program aimed at providing convenience to the people to provide basic necessities at cheaper prices.
AEON BiG also works with Small and Medium Enterprises (SMEs) to ensure supply is not interrupted and to focus on local products.
In order to continue efforts to help reduce the burden of the increasing cost of living, it also implements the Program Jimat Poket which starts from June 1 to September 16 next year. This 100-day initiative is the sale of 15 selected daily necessities at a price of RM60 only.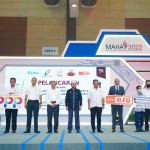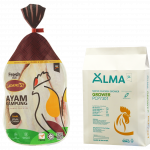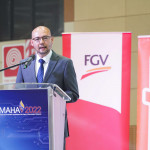 Share This Story